April is Earth Month, a  celebration of the strides and continued efforts of the environmental movement. It is both a pre-cursor and a post-celebration of Earth Day, which has been honored for more than 50 years and falls on April 22.
A number of ways exist for you to get involved with Earth Month, from participating in local activities (beach clean-ups, tree plantings, community gardens, etc.) to joining national or international movements. One way you can celebrate and educate yourself all month long is by reading books that are devoted to the beauty of, current issues of, and possible solutions for this planet we call home.
Earth Month Reads: 4 Fabulous Books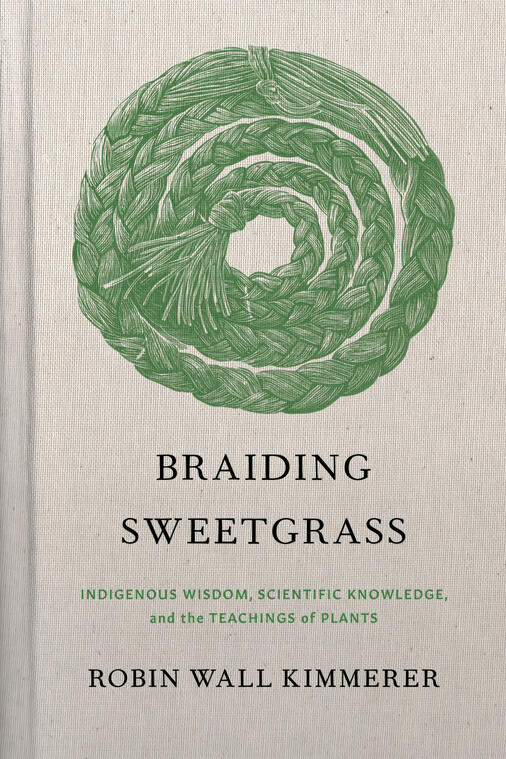 Braiding Sweetgrass: Indigenous Wisdom, Scientific Knowledge, and the Teachings of Plants by mother, botanist, decorated professor, and member of the Citizen Potawatomi Nation Robin Wall Kimmerer is a wonderful reminder that plants and animals are our oldest teachers. Through essays and examples from her own life, relaying history and teaching from indigenous peoples, the author takes the reader on a journey of how things were and how they could be, if only we would listen to the language of our planet.
As the book blurb says, "Kimmerer brings these lenses of knowledge together to show that the awakening of a wider ecological consciousness requires the acknowledgment and celebration of our reciprocal relationship with the rest of the living world." The earth is a generous place we need to understand, and it is essential for our survival that we give our own gifts to the earth in gratitude in return.
In The Intersectional Environmentalist: How to Dismantle Systems of Oppression to Protect People + Planet, eco-communicator and intersectional environmental educator Leah Thomas boils down the big words and concepts down to easily understandable and actionable ideas. As Thomas writes in the introduction, "As a society, we often forget that humans are a part of our global ecosystem and that we don't exist separately from nature; we coexist with it each and every day." Then she explains that some humans are endangered and don't have voices and are more greatly affected by social and environmental injustices than other people.
The book unpacks environmental justice and intersectional environmentalism, what privilege is, and what the reality for BlPOC Communities is using concrete data and facts and then questions that can be used in classrooms or for discussions by book clubs or groups. Thomas provides a toolkit and a pages of resources that people can use to get involved and create change, and she has created reading lists for further education.
Explore by Henthorne is a beautifully designed and packaged photographic exploration of the ocean edges from five continents, capturing the way (sometimes surreal way) the earth and oceans intersect.  While Henthorne is an award-winning underwater photographer, his work is often high contrast, stunning black and white photography. This book will blow you away and make you wonder: how could people even think of polluting that with plastic and other debris?
(And if you need a reminder of ways to conserve water, check out our blog from a few weeks ago.)
The Hidden Life of Trees: What They Feel, How They Communicate—Discoveries from a Secret World by Peter Wohlleben is a best-selling book (translated into English from its original German) that is first in a series called The Mysteries of Nature. Like Braiding Sweetgrass, this book reminds us to tune into nature and learn its language. Former forestry commission employee turned ecologist, Wohlleben, using trees in Europe as most of his examples, explains using ground-breaking scientific research how trees network and are social beings.
The follow-up books in the series include: The Inner Lives of Animals: Love, Grief, and Compassion—Surprising Observations of a Hidden World and The Secret Life of Nature: Trees, Animals, and the Extraordinary Balance of Things—Stories from Science and Observation. (The Hidden Life of Trees movie came out last year. You could also watch that in celebration of Earth Month.)
While the list of books you could read to celebrate Earth Month could go on for pages, we chose these four since there are four weeks in a month. May each book bring you pleasure, may you learn something new, and may you develop a new appreciation for the planet and all of its being. Happy Earth Month!